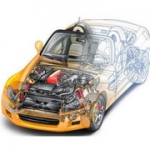 Profile
Welcome
Mobile vehicle repairs Liverpool and Merseyside.
About
Mobile vehicle mechanic who is friendly, honest and reliable service available in your area of Liverpool and Merseyside. 30+ years.
Will call to your place of work or home. It save's you time and convenience!
Phone or text: Gary 07523899559 Email: garysgarage@mail.com
Services
Brake and Clutch Repairs, Car Electrical Repairs, Fuel Injection Repairs, All Makes and Models, Suspension and Steering, Cooling System , Engine Work and Tuning, Diesels or Petrol's.

Reviews
Leave a review
dissapointed
he called out to me to give me a diagnosis, was there 5 minutes and charged me £40 cash for the privalige told me i need a new starter motor and would ring me on the following monday with a quote and then said he come and do the job the same day, didnt even bother to ring me on the monday and left me with a broken down car, seems the call out fee was all he wanted, dont get fooled
Leave a review
Load More
Add rich content via our editing tools
Remove ads from your listing
Appear more prominently in search results