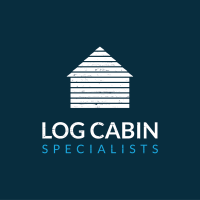 Monday to Sunday: 09:00 to 17:00
Visa, Mastercard, Cash, Cheque, Bank Transfer
Profile
Garden Log Cabins
We are suppliers of log cabins with offices located in Coventry & Manchester. We supply, deliver and build log cabins throughout the UK.

Log Cabins provide a multi purpose solution to allow our clients to enjoy their garden and outdoor space all year round. Log cabins can be used as an outdoor home office, summer house or guest accommodation.

We recognise the growing trend of people wanting to extend their homes to create an improved living, working or socialising space. Log Cabins specialist offer an ideal solution as they can be purchased and built at a fraction of the traditional and standard build cost. We supply a vast range of log cabins to suit most purposes,

Our friendly team are skilled, experienced and informed, we have a network of satisfied clients throughout the UK. We have supplied log cabins to private homes, businesses and public sector companies.

If you would like to purchase one of our log cabins please view our range of cabin images and specifications. All of our buildings our constructed from high quality timber and offer a stylish addition to your outside space. If there is a log cabin size or design you have in mind, but cannot see it included on this site please contact us. We have a team of designers who can help create a bespoke log cabin to meet your requirements.
Budget Garden Buildings
Budget Range with various sizes and designs, Available in 28mm & 40mm
12mm Double Glazing as standard. ideal for relaxing and entertaining in the summer evening.
2.5m Compliant Log Cabins
These Buildings simply have to be under two and a half meters tall in order to be excluded from building code rules. This gives most people plenty of room to have a nice log cabin constructed on their property with much less hassle. Your one story log cabin can still accommodate tall people with 2.5 meters of clearance.

These cabins are still quite roomy. In fact some very popular models can be several meters wide and several meters long. The building code restrictions only affect the height. They can be used as summer homes, guest houses, art studios, and even garden offices.
Apex Roof Log Cabins
Apex configuration is a more traditional style of Log Cabin and allows for a higher internal headroom - we can manufacture these to be within permitted development regulations of 2.5m to the highest point. The Apex feature can be on either the front wall facing or the side to create 2 unique versions of a cabin.
These cabins are suited to a roofing shingle and can be fitted with a membrane to prevent water ingress.
Pent Roof Log Cabins
The Pent roofing style is much more of a modern design, allowing for neat squared off finish. These are as standard within permitted development height of 2.5m. This style of roof is not really suited to a shingle roof finish - we recommend using an EPDM rubber roof system for longevity.
Log Cabin Sliding Doors
Stylish aluminium sliding doors ideal home office or modern garden room.
See some of our latest designs with 2, 3 & 4 leaf sliding door options.
Testimonials
Summerhouse Log cabin
Fabulous service from Matt and the Log Cabin specialists from our initial meeting nothing was too much trouble when getting the size and configuration right.
We had a concrete base that was fitted as required and on erection of the cabin the day ran smoothly and the cabin was built by 5pm
Load More
Testimonials are curated by Log Cabin Specialists and are not independently reviewed or verified.
Add rich content via our editing tools
Remove ads from your listing
Appear more prominently in search results